Panther Athletics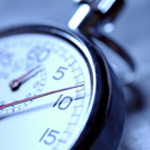 Go, Panthers! Part of our commitment to excellence here at CHS includes a strong athletics department. We are proud to offer various sports as a way for our students to acquire the important characteristics that come with being a part of a team: accountability, loyalty, and working hard to achieve a common goal.
Fall Sports
Our fall sports programs begin the regular season each August. Check here for the latest fall sports schedules.
Winter Sports
The following sports begin in October. Check here for the latest winter sports schedules.
Spring Sports
We offer the following sports programs beginning in March. Check here for the latest spring sports schedules.
Baseball
Boys Tennis
Softball
Swimming
Track and Field